DARKMATTERS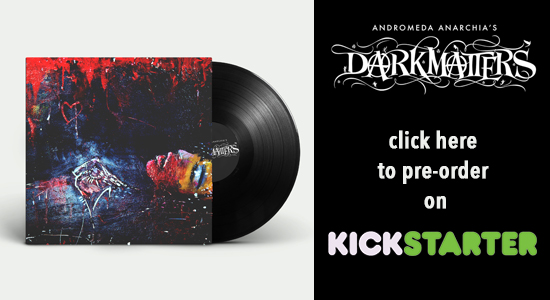 Andromeda Anarchia's DARKMATTERS is a songwriting project which includes more than 27 songs and motifs which were written during an episode of bipolar disorder.
The music reflects the intense emotions and energies which she experienced during that time: dark, electrifying and very sensual.
Andromeda Anarchia mixes elements and esthetics from jazz, grunge and experimental pop music in a very unique way.
DARKMATTERS is performed with different musicians and artists.
The songs and motifs remain the same, but as they travel between Europe and the USA their interpretations vary according to the participating musicians and their respective original and creative expressions within the framework of DARKMATTERS. This way, the songs and motifs will always sound fresh, different and unique; which makes DARKMATTERS a highly creative playground for every involved musician and artist.
The debut-EP of Andromeda Anarchia's DARKMATTERS will be released in October 2018 and features the talents of Malcolm Braff (piano), Laurent David (bass guitar), Olaf Ryter (drums) and Patrik Schwitter (sound design and engineering).
We are about to release this record in October 2018 and need some additional support for the finalization. The music production costs have already been covered, but now, we need some additional help for the media production (Vinyl, CD), press and publicity fees.