KILTER – Axiom
paraît le 28 février 2020/ release on Feb 28th 2020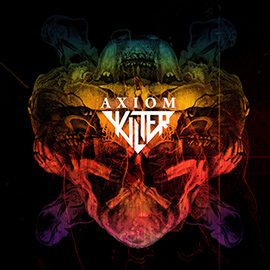 A follow-up to their 2018 self-titled EP, Axiom features instrumental metal-jazz inspired by the unrelenting hustle and grind of New York City. Founder and bassist Laurent David (Alter-Nativ) teamed up with drummer Kenny Grohowski (Imperial Triumphant, John Zorn) and saxophonist Ed Rosenberg III (Jerseyband, Heart of Barf) to create a daring and spontaneous work of avant-garde metal.
The album features guests appearances from Andromeda Anarchia (Darkmatters) and Per Nilsson (Meshuggah) and was co-produced by Grammy Award winner Marc Urselli
Kenny Grohowski: Drums
Ed Rosenberg III: Saxophones
Laurent David: Electric Bass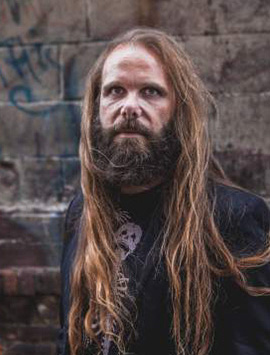 Laurent DAVID, bassist, is the founder of record label ALTER-NATIV, for which he produced and developed projects such as SHIJIN alongside Jacques Schwarz-Bart, Stephane Galland and Malcolm Braff;
NAKED (BASS SOLO) played on stage with guests like David Linx, Nguyen Le, Thomas De Pourquery; M&T@L alongside Maxime Zampieri and Thomas Puybasset; Nenad Gajin/Karim Ziad/Laurent David THE WAY THINGS GO including musicians such as A. Hoenig, T. Campbell, I. Maalouf, G. Perret, A. Paceo, C. Bonacina, T. Arpino, Z. Ravitz… and many other albums. He also toured with Ibrahim Maalouf (Golden Disc for « Illusion » and « 10 ans de Live »), Guillaume Perret & Electric Epic (Tzadik Label), Yael Naim (New Soul: ad. for Apple  company and several Golden Discs), EOL Trio (International tour), Didier Lockwood (Big Band), Jean Michel Kajdan (2 albums).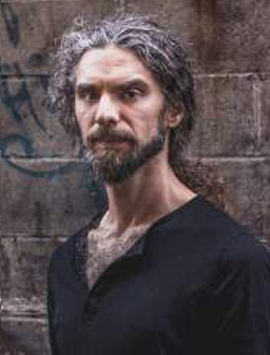 Brought up in a musical household in Miami, Kenny GROHOWSKI, drummer, has been performing since the age of 14. His rich musical background is demonstrated through the growing list of his collaborators and guest artists, including John Zorn, Andy Milne & Dapp Theory, Felix Pastorius & The Hipster Assassins, Shanir Blumenkranz, Trey Spruance & Secret Chiefs 3, Imperial Triumphant, Rez Abbasi & Junction, Jorge Sylvester's A.C.E Collective, Jonathan Powell & Nu Sangha, Daniel Bernard Roumain, Bobby Sanabria, Lonnie Plaxico, Bill T. Jones, and Richie Ray & Bobby Cruz, John Medeski…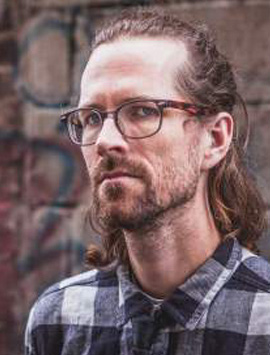 Ed ROSENBERG III is currently pursuing a PhD in Composition at Stony Brook University. Edward has performed as a axophonist/clarinetist/beat-boxer with a variety of jazz/rock/new-music groups including: Anti-Social Music, the Brooklyn Philharmonic, Asphalt Orchestra, Fireworks Ensemble, Talking Band, Amy Lynn & The Gunshow, Euphonique Saxophone Quartet, Ensemble Signal, Liz Roche Dance Company, and the Bottleote Music Collective in Dublin. In 2013, Edward took up the hammered dulcimer and performed with the Metawee River Theater Company for their summer tour. Ed is a founding member of the instrumental prog-jazz-metal group, JERSEYBAND. The group has recorded 7 albums and played throughout the US and Europe. Edward also enjoys making grind-core music with Heart of Barf, and meditative dronebased prog-rock with Glue Gun Optimism and he makes children's music with his sister in The Green Orbs.

PRESS BLOGS & PODCASTS :
Download the KILTER Press Kit as PDF

THE PROGRESSIVE ASPECT
« if you're feeling adventurous, I urge you to give this a go! »
LA HABITACION 235
« Kilter – "Axiom": Rompiendo las reglas… »
METALFAN
« Voor mij zit er ook maar één ding op en dat is deze review geheel in Kilter-stijl afsluiten: Een gewaarschuwd man (m/v/x) telt voor π. »
ABSOLUTE UNDERGOUND
« Start 2020 off right with this excellent metal-jazz album full of top-notch experi- mentalism that ques- tions reality itself. »
BATTEUR MAGAZINE
« À écouter comme on visiterait une planète inconnue »
CAN THIS EVEN BE CALLED MUSIC?
« It's really a fun album! »
DEMONIC NIGHTS
Die Kollision aus Musikalität, Technik und Bauchgefühl überzeugt, auch wenn 08/15-Hörer mit
diesem kunstvollen Exkurs definitiv überfordert sein werden.
 Games, Brrraaains & A Head-Banging Life
« The important word there of course is 'almost'. Have we mentioned yet that this is a bloody weird album?! »
GHOST CULT
« …go ahead, press play, you don't have anything better to do anyway. Trust me, it'll be worth the trip! »
GLACIALLY MUSICAL
« At this point the mundane has been eviscerated and Monty Python has come to power. »
HEAVY BLOG IS HEAVY
« Kilter made a kind of music that can only be described as "what if Colin Stetson with a dash of psychoactive drugs" »
MERCHANTS OF AIR
« If you are willing to listen to something pretty unusual, this will bring you lots of joy discovering new oddities with every spin. »
METAL UTOPIA
« if you're interested in unusual music it's worth a shot for you. »
METAL BROTHERS
« atrévete al menos a acercarte a su mundo, complejo pero creativo. »
METAL INJECTION PREMIERE
« Jazz, prog and experimental metal fans will find something to love here. »
METAL INJECTION
« after the record finishes, you'll find yourself wanting to listen to it again. »
MUSIC ACADEMY
Un trio visionnaire qui pourrait refondre les bases et emmener dans son voisinnage d'autres formations inspirées par ses tonalités.
NINE CIRCLES
« Each track is a standout on its own but taken together the album plays out like a journey through unknown territory… »
PARIS MOVE
« voici un superbe album qui parlera autant aux amateurs de rock que de jazz ! »
JAZZ AROUND
« Kilter dispose d'une force de persuasion terriblement efficace. »
REBEL EXTRAVAGANZA
« I'm still not sold on jazz, but I'm on board with AXIOM, and more than likely wherever KILTER goes from here. »
RIPPLE MUSIC
« Ax And Spear slow droning disharmonic tones that just pull you in. »
STORMBRINGER
« KILTER sind, als würde man sich im Kampfanzug durchs Schaufenster eines Musikladens werfen. Das tut vielleicht ein bisschen weh, aber es ergibt denitiv neue Perspektiven. Nichts für Kirmes-Metaller! »
THE PROGRESSIVE SUBWAY
« it is definitely wacky and abundant in the weird factor and worth a shot. »
THERE STAND THE GLASS
« Kilter fuses the two of the most detested forms of music- doom metal and free jazz- on Axiom. Naturally, I'm all about it. »
METALIRIUM
« Ak máte chuť na jazzom napáchnutý temný trip, « Axiom » je pre vás jasná voľba. Tento zaujímavý experiment prináša trocha iný koncept fúzie metalu a jazzu, na aký som bol doteraz zvyknutý. »